Hypnotherapy
Jeni Nelson
Hypnotherapist
email: jeni@jeninelson.co.uk
phone: 07928 619 151
Hello! My name is Jeni Nelson and my job is to support you in making the change you'd like to see in your life.
We won't be dwelling in the past and you certainly won't have to reveal anything that you are uncomfortable talking about. Change through hypnotherapy can be a relaxing and positive affair!
My practice has a solutions focus. This means not asking what's wrong with you but asking what's right with you and taking it from there. Working with your best hopes for the future and setting your most amazing human asset, the brain, to work producing the solutions to make that happen. This way of working not only feels good but is proven to be very successful.
My approach respects you as the authority on your life. You are the most competent person to decide what is right for you, to decide which of your goals are the most important right now and how to achieve them. Your goals may be general; I want to be happy, I want to feel in control, or specific; I want to not fear dogs, I want to feel more confident in social situations. Whatever your starting point, I can support you.
What to Expect
The initial consultation is a getting-to-know-you type session and, although hypnosis is not used during this initial session, the work starts here, and so do the benefits. You can come along to meet me, find out if hypnotherapy is right for you and receive a free MP3 to listen to at home.
The next session will be the first 'typical' session. We will sit together and review what's been happening for you since we last met and then explore the skills and strengths you are already utilising to help you achieve whatever goal it is you've set your mind on.
Then we'll do some hypnosis. The actual act of hypnosis is very relaxing and so is a pleasant experience. It's like talking to your mind in a way that means it can really hear what's being said, without chatter or judgement and is a completely natural state in which you are always in control. In the hypnotherapy room we normally induce this state laying down or seated in a comfortable chair. (More on my style of hypnosis here; www.jeninelson.co.uk/hypnotherapy)
So, it may not always feel like it, but you carry with you many skills and strengths that you can use to change your life for the better. Together, with the enhanced benefit of hypnosis, we'll harness these strengths, helping you find your way in the world, keeping your experience positive and joyful.
Qualifications
I am a professional hypnotherapist and hold a diploma in Solution Focused Hypnotherapy (DSFH) awarded by the renowned Clifton Practice. I am insured to practice through Holistic Services Insurance and I hold an enhanced DBS check for working with children and vulnerable adults.
I am a member of the Association for Solution Focused Hypnotherapy and the Complementary and Natural Healthcare Council (CNHC). All of which ensure that I practice in a safe, professional manner.
Counselling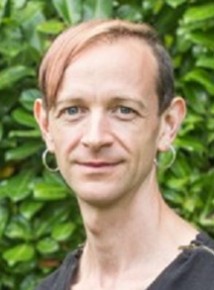 Steve Jasmine
Counselling
website: www.stevejasminecounselling.com
email: stevejasminecounselling@yahoo.com
phone: 07825 335947
Hi I'm Steve Jasmine, I offer private counselling sessions in the Manchester area and online.
I offer you a counselling service that is:
Safe – confidential, a place of warmth and acceptance.
Human – connection with a real person. I provide you with a space that welcomes issues you may be finding uncomfortable, traumatic or taboo.
Empowering – if you are looking to make changes in your life I can support you in this.
Informed - about working with LGBTQ+ people and alternative relationship styles
I'm a BACP registered person centred counsellor. I'm qualified with a Post Graduate Diploma in Counselling and Psychotherapy and a BSc in Psychology. I welcome and am experienced in working with clients from all kinds of backgrounds.
I'm experienced in working with a range of issues including anxiety, relationships, depression, sexuality, stress, low confidence, identity, substance and alcohol use, bereavement, abuse, suicidal thoughts, disability, spiritual issues, compulsive behaviour and self harm.
For bookings or enquiries please get in touch using the contact details above. I'm happy to answer any questions you might have.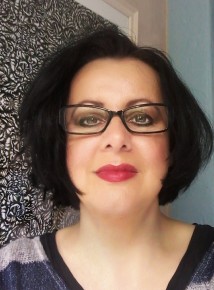 Amanda Fyfe
MA PGCE DipFE MBACP
Person-Centred Counsellor and Clinical Supervisor
email: amanda.fyfe@talk21.com
phone: 07443 542460
I am a BACP registered counsellor and Mindfulness practitioner with extensive knowledge of working with adults and young people aged 11-18 years old. I have worked in the field of mental health and education for nearly 30 years and have worked clinically with counselling clients for over 4 years.
I offer three services:
Counselling for Chronic Pain
Humanistic Counselling
Clinical Supervision
Counselling for Chronic Pain
Chronic pain is defined as pain that lasts for more than three months. Acute pain can alert the body to a possible injury. Chronic pain is different. It can continue long after the cause has gone. It can persist for long periods of time and can have devastating effects on day-to-day life and mental health. The longer we live with pain, the better the brain cells get at producing pain, they become much more sensitive and in time need smaller and smaller influences. The pain may spread to other areas of the body and change its characteristics.
I am offering a service for clients with chronic pain combining Humanistic Counselling with Mindfulness Techniques. This intensive therapy teaches the client to analyse the pain and find solutions to the discomfort. As the mind investigates the pain, the client can begin to understand why it occurs, what triggers it and how it can be soothed and reduced. The client can learn to acknowledge the pain and listen for the 'roots' of the problem and build capacity for self-management. The techniques used will help the client in chronic pain to understand how stress and anxiety can significantly amplify the pain. They will then develop new ways of thinking and coping to re-establish a sense of control and emotional resilience.
Counselling for Chronic Pain adopts a 'whole life' approach which challenges fixed beliefs about pain and abilities. This allows the body to heal and helps clients to understand and retrain the pain system. Clients will develop better coping strategies and go on to lead fuller, more productive lives. The short guided meditations are designed to relieve pain and tension in any area of the body, reduce stress and restore wellbeing.
Humanistic Counselling
I am a person-centred counsellor with experience of working in schools, for charities and in the private and voluntary sector. I work with a wide range of issues including disordered eating and self-harm, anxiety and depression, low self-esteem, sexual abuse, loss and grief, childhood traumas, family and relationship issues.
I am able to offer a safe supportive space where clients are free to explore personal thoughts and feelings. My role is to help clients through this process without judgement or direction, to help clients to build capacity for self-management and re-establish a sense of control and emotional resilience. Clients are able to go at their own pace and together we can identify themes, work through blockages and understand how wider influences or patterns of thoughts and behaviours may be maintaining anxious or depressed feelings.
Clinical Supervision
I offer clinical supervision to qualified and trainee counsellors as well as healthcare and education professionals. I use Hawkins and Shohet's relational and systemic Seven-Eyed Model of Supervision. Supervision focuses on the relationships between the client, counsellor and supervisor and the connections and interplay between each relationship and their context within the wider system. I emphasise the importance of contemplation and reflection and cultivating and refining the skills and abilities to search for new choices and possibilities. I try to create a climate where the dynamics and creativity of the work can be fully explored generating more independent, inspired and resourceful Supervisees.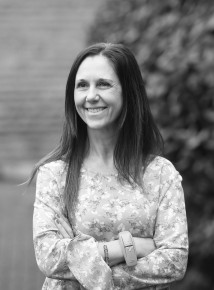 Joanne Oliver
Person Centered Counsellor
website: www.joanneolivercounselling.co.uk
email: jo@joanneolivercounselling.co.uk
phone: 07780 932886
I am a BACP-qualified person-centred counsellor based in South Manchester offering confidential, face to face sessions to support and nurture you through challenging times.
In life, we face many difficult challenges and painful situations, which we can often find hard to talk about with family or friends.
Deciding to reach out and seek counselling can be a difficult decision - but if you choose to, it is a really valuable space which might not exist in your everyday life. You will be listened to, heard and valued – often, many clients say, for the first time. You will gain insight and become empowered to look at things in different ways. Ultimately you will encounter healing and transformational change to enable you to live a more fulfilled and authentic life.
I am passionate about the person-centred counselling approach and its holistic nature. Put simply, you are not seen as a 'patient' being treated by an 'expert.' Instead you are a client and we are viewed as equal. I treat each client as an individual - you lead the sessions and each session is taken at your own pace.
I believe the relationship between you as the client and me as the therapist is at the heart of all therapy work. Our relationship is built on trust, which is earned by myself from you, and it ultimately facilitates your healing process. For this reason, it's important that you find a counsellor who is right for you.
That is why I offer an initial 30-minute meeting or call free of charge for you to find out more and ask any questions you may have. There is absolutely no obligation whatsoever as I understand it is a very personal decision.
It's OK not to be OK and you don't have to suffer alone.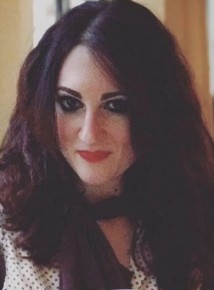 Noemi Scotellaro
Person Centered Counsellor
facebook:www.facebook.com/moonwatercounselling
instagram: www.instagram.com/moonwater_counselling/
email: noemi@moonwatercounselling.com
phone: 0161 286 6924
My name is Noemi, and I am a BACP-registered Person-Centred counsellor. I offer counselling sessions in both English and Italian in Manchester and online.
I use different therapeutic approaches and expressive therapies (including writing therapy, psychodrama, art therapy…) as developed through my experiences as a poet, in acting, and in the arts. My academic background, my personal journey, and my work with clients empowered me to work in diverse fields, spanning from self-confidence issues, loss and grief, to abuse, domestic violence, manipulation, cults, coercive control. I love the challenge of working with diversity; in fact, I have been exposed to and studied different religions and cultures, and I have years of experience in working with autistic people.
Sometimes in life, we make the choice of exploring ourselves deeper. This might be you due to some changes in our circumstances or to a need to know ourselves better.
Whatever is the reason you want to embark on this journey, I'm ready to accompany you through it. I believe that therapy is more than a quick fix and can help you to change from within. For this to happen, I offer a safe, shared environment, which is:
genuine
emphatic
non-judgemental
acceptant
in which you can:
If you feel this might be the right place for you, you are welcome to contact me for an initial meeting to explore your needs and the possibility of working together.
"And now let's sit quietly
Explore and embrace;
Who you are
Where you are
Through this moonwater
Towards healing and hope"
Dr Kelly Savery
Counselling Psychologist
email: ksaverypsychology@gmail.com
I am qualified counsellor and chartered counselling psychologist registered with the Health and Care Professions Council (HCPC) and British Psychological Society. I am also a member of the UK Psychological Trauma Society.
I have experience working from a number of different therapeutic approaches, such as Person-Centred Therapy, Cognitive Behavioural Therapy (CBT) and Compassion Focused Therapy (CFT). These different approaches allow me to offer specialist therapy for difficulties such as grief/loss, stress, anxiety, depression, relationship difficulties, childhood and adult trauma and eating disorders. I am also in the final stages of completing a professional training in Cognitive Analytic Therapy (CAT).
Within my therapy practice I work alongside my clients to help them develop a greater understanding of the difficulties they are facing and to develop new ways of relating to themselves and the world around them. I take a collaborative approach to therapy and aim to be responsive and sensitive to my client's needs and risks, and their personal cultural and social backgrounds.
I have worked at Manchester Rape Crisis for five years; I have managed their student service for the past 2 years. I regularly deliver training to organisations on sexual abuse and trauma at various organisations. I also work at a secondary care service in the National Healthcare Service (for individuals with enduring and complex mental health difficulties) offering supervision and therapy.
At the heart of my practice is a commitment to providing a safe, confidential and non-judgemental space where people can feel able to explore their difficulties and where they can begin to increase their self-understanding in order to bring change and possibility. I offer therapy to people from all backgrounds and communities, including the LGBTQ, black community and any marginalised individuals.
Jill Kirkham
Counselling
website: jillkirkhamtherapies.com
email: jill.kirkham@hotmail.com
Phone:07837184068
Jill has over 35 years experience and a background as a Registered general and psychiatric nurse and therapist in the NHS.
The therapies she offers are as follows- Counselling: Mental Health Support/ advice including workshops: Massage: Mindfulness and Meditation Training: One Heart Groups: Group facilitation: Vortex Healing and is an experienced energy worker and healer.
Jill combines her skills for both physical and mental health issues, she offers a unique combination and holistic approach.
Therapeutic Shamanism
Dan Khan
Therapeutic Shamanism
website: www.shamanic-practitioners.co.uk/DanKhan.html
email: daniayalkhan@hotmail.com
Hiya!
I'm Dan, I'm offering therapeutic shamanism. It's a person centred process that involves exploring the issue that you bring, a shamanic journey and discussing it afterwards.
I aim to help people connect and explore their deeper selves, their sources of power, this is informed by nature and my shamanic guides. I have felt it work and seen it work to promote healing and self awareness.
I do this in a safe, grounded and ethical way. The client is always the focus and healing is always achieved.
Life Coaching
Ruth Bigger
Life Coaching
website: www.ruthbigger.com
email: coaching@ruthbigger.com
phone: 07803 759451
Hi, I'm Ruth and I offer Life Coaching.
Coaching can help us make changes in our lives. Perhaps you would like a new challenge in your work or personal life, or you want to develop more loving empowering relationships with yourself and others. You may feel that you want to take a new direction in your life and explore what that may be, or you may simply asking be the question, what do I want from life?
Coaching can help answer questions such as;
How do I truly express who I am? What values and qualities are important to me?
We each of us hold this knowing but may have got distracted with the business of life, and not had space to allow this to unfold. Coaching allows this. In a compassionate and supportive space, you can explore your authentic self and look together at actions which support you.
When we connect and align our actions with our values and trust our inner guidance, then we can move to a place where we can embrace change. We can learn to see the mindsets and beliefs that keep us static, doing what we have always done and choose to do things differently. In coaching, it is about taking small steps to change, and building on these - the changes we want really are possible!
Clinical Psychology
Dr Lorraine King
Clinical Psychologist and Clinical Neuropsychologist
website: www.nwcpp.co.uk
email: lorraine.king@nwcpp.co.uk
I have worked in the field of neuropsychology since 2001, both within the private sector and a range of NHS settings. My work largely involves neuropsychological assessment and rehabilitation with individuals who have suffered an acquired brain injury (e.g. head trauma, stroke, brain tumour) or have been diagnosed with a neurological condition (e.g. multiple sclerosis, Parkinson's disease, spinal cord injury).
I am skilled in the administration of a range of neuropsychological assessment tools to look at specific areas of cognition, or functioning more generally, and can provide reports either for medico-legal purposes, or for use within a more clinical /rehabilitation context.
I provide therapy input (Acceptance and Commitment Therapy, ACT) with individuals and / or their families / care teams for a range of difficulties. These may include changes in behaviour or personality, memory deficits, difficulties coping with or adjusting to a new life, sexual problems, or any other change which may occur as a result of an injury to the brain.
Treatment approaches may include developing a behaviour management programme, providing strategies to help with memory problems, individual / couples therapy or consultative input with care teams, although treatment plans are individually tailored.
Qualifications
Bond Solon Expert Witness training completed (2016)
BPS Division of Neuropsychology (DoN) Qualification in Clinical Neuropsychology (QiCN), Passed with Distinction (2011)
Diploma in Clinical Neuropsychology, Passed with Distinction (2010)
Doctorate in Clinical Psychology (DClinPsy) (2005)
Graduate Diploma in Applied Psychology (2002)
BSc (Hons) Psychology (1997)
Membership of Professional Bodies
Registered with the Health and Care Professionals Council (HCPC) (Reg. No PYL16986)
Chartered Membership of British Psychological Society (BPS) (Membership No. 89119)
Practitioner Full Member of the BPS, Division of Neuropsychology (DoN), and holder of the Qualification in Clinical Neuropsychology (QiCN), Distinction
Entered onto the Specialist Register of Clinical Neuropsychologists (SRCN) searchable at: (http://www.bps.org.uk/bpssearchablelists/SRCN)
Associate Fellow of the BPS (AFBPsS)
Entered onto the BPS directory of Expert Witnesses
Committee member of the North West Neuropsychology Special Interest Group (NW NeuroSIG)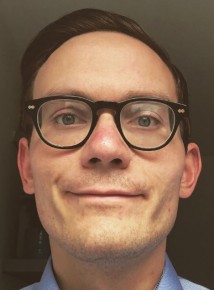 Dr Reed Cappleman
Clinical Psychologist
website: www.southmanchesterpsychology.co.uk
I am a clinical psychologist registered with the Health and Care Professions Council, and I am also a chartered psychologist with the British Psychological Society.
Alongside my work with South Manchester Psychology, I practice in the NHS and third sector. This means that through my clinical work and training, I am experienced in applying clinical psychology to a range of settings, and in working with a broad spectrum of people with different needs.
Within my private practice I predominantly see people who are struggling with issues such as anxiety, depression, low self-esteem, relationship issues, or maybe just feeling like life isn't rich or fulfilling and not knowing why.
I am trained to draw on a variety of psychological approaches depending on what people want and need, most often using ideas and techniques from cognitive behaviour therapy, mindfulness-based approaches, systemic therapy, and psychodynamic therapy.
Physiotherapy
Katie Syrett
Physiotherapist
email: Katiesyrett@hotmail.co.uk
phone:07971 444680
Hi, my name is Katie Syrett. I have been a chartered physiotherapist for over 20 years. In that time I have worked in the NHS, with international netball squads, overseas, in private practice, teaching pilates based classes and been lucky enough to meet tons of interesting patients from all walks of life.
I can treat a wide range of conditions from necks to backs and shoulders to toes.
The last decade has found me focusing around women's health. This can encompass ante and post natal care, pelvic floor issues, bladder or pelvic floor pain and ongoing menopause changes.
In their lifetime as many as 1 in 3 women will experience bladder problems. I feel strongly that this is something we should talk about but definitely not just put up with. There is, most often, a method to help these problems and this doesn't include "buy some pads or just stop exercising". A combination of treatment, exercises, advice and understanding can help you on the road to recovery.
I am passionate about keeping women active, fit, strong, leak and pain free. My role is to prepare you physically and mentally, ready for whatever you are passionate about.
The best way to contact me if you want a chat or to book an appointment is 07971 444680 or on email Katiesyrett@hotmail.co.uk.
Psychotherapy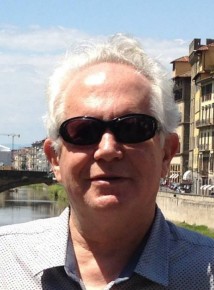 Charley Shults
Psychotherapist
website: www.charleyshults.co.uk
email: shults@virginmedia.com
phone: 07507562864
Charley has been working with clients in counselling and psychotherapy for 30 years, approximately. During that time he has learned and uses a number of effective techniques in the psychodynamic, cognitive behavioural, and affective modalities. This means working on how past influences have shaped who you are today, how you relate to others and the means you use for getting needs met and dealing with feelings, and then changing how you process information, both facts and feelings, in order to have a better outcome for yourself and those you love and care for.
These modes of working include: CBT, or cognitive behavioural therapy; psychodynamic, which is exploring how the past has programmed you to be who you are today; affective, or person centred approach, which works with how you are feeling in the present moment, and how you go about getting your needs met; NLP, or neurolinguistic programming and other therapies. While all these therapies can be used on their own, they work best in combination with one another.
These are all combined in Attachment Centred Therapy, which is Charley's unique approach to psychotherapy using the Adult Attachment Interview, Dynamic Maturational Model of attachment, in order to understand how you are functioning and also as a method of changing the information processing in order to move from insecure to secure attachment strategies: in other words, how we relate to those we love and care for.
If this sounds like what you are looking for, then Charley is happy to work with you. Just give him a call on 07507562864, or email at shults@virginmedia.com. His qualifications are too extensive to list here, so If you want to check them out then please go to Charley's websites: www.attachmentcentredtherapy.co.uk; www.charleyshults.co.uk.
And, by the way, if you can't afford his fees, he is always happy to negotiate something affordable for you.
Psychiatry
Dr Louise Atkin
Consultant Child and Adolescent Psychiatrist
email: attachmentmattersmanchester@gmail.com
phone: 07814472483
Dr Louise Atkin is a Consultant Child and Adolescent Psychiatrist with over 25 years experience working in mental health. She has been a consultant for 18 years in the NHS, Ireland and most recently for Care in Mind, where she works with 16 to 25-year-old young people with complex mental health needs.
Her work with looked after children led to her interest and study of attachment, specifically the Dynamic Maturational model (DMM) which now informs her clinical practice. She is experienced in assessment and diagnosis of the full range of psychiatric disorders but prefers to use an attachment- based formulation approach to treatment.
She has been an expert witness to the family courts for over 10 years, providing psychiatric assessments and specialist assessments of attachment, parenting and family functioning.